I am Master Sergeant Skully, your FFOR Qualification Instructor. I am your Mother. I am your Father. I am your in-laws and your first date. I AM YOUR WORST NIGHTMARE. From now on, you will speak only when spoken to, and the first and last words out of your filthy sewers will be "SIR!!!!"

Do you maggots understand that?

If you ladies leave my webpage, if you survive qualification training...you will be a weapon, you will be a minister of death praying for war. But until that day you are pukes! You're the lowest form of life on Earth. You are not even human beings! You are nothing but unorganized reverse Darwinistic pieces of amphibian crap!

Because I am hard, you will not like me.You will learn to fear my pretty face. I will invade your dreams and kick your @$$. But the more you hate me, the more you will learn. I am hard, but I am fair! There is no bigotry here! I do not look down on Provisional Commanders, Base Commanders, DRCO's or Specialists. Here you are all equally worthless! And my orders are to weed out all non-hackers who do not pack the gear to serve in my beloved special unit!

Do you maggots understand that?

I can't hear you! Sound off like you got a pair!

Now let me see your war face!

THE HELL IS THAT!!!

Did your parents have any children that lived? Are you shook up? Are you nervous? I'll bet you could suck a golf ball through a garden hose!

Get on your knees, scumbag! Now choke yourself! Damn it, with my hand, numbnuts!! Don't pull my hand over there! I said choke yourself! Now lean forward and C-H-O-K-E Y-O-U-R-S-E-L-F!

You had best square your @$$ away and start sending me free Joes...or I will definitely mess you up!

Here is my first order, the one and only order you will live and die by if you want to get through my training. When I say and only when I say the words P.T. you will drop, I SAY DROP, and give me ten pushups where you sit.

I SAID DRAAAAWPP! NOOOW!!!! KISS THE FLOOR! GIVE MEE TEEEEEN!!!!!!!!!!

That's the way!


"Up and down...down and up... Good for you, good for me...

Ah, gimme some P.T. Aw yeah, P.T.

Up in the morning to the rising sun. Gotta pump all day there's pushups to be done."


Sound off one time…

Romeo!

What?

Echo!

What?

Charlie!

What?

Oscar!

What?

November!


What's that say?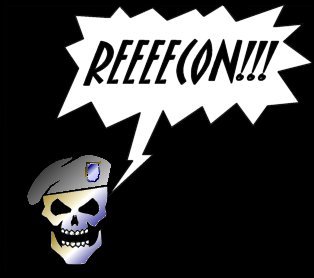 Click above and email pass code "Private Pyle" to SUL.